Following the use of Unique's low-carbon NFT infrastructure during the Sovereign Nature Initiative's (SNI) Winter 2022 Hackathon Challenge in February 2022, we're excited up to share news of the sustainability-focused blockchain nonprofit's upcoming event, Experimental Zone #1, happening on May 21 in Amsterdam.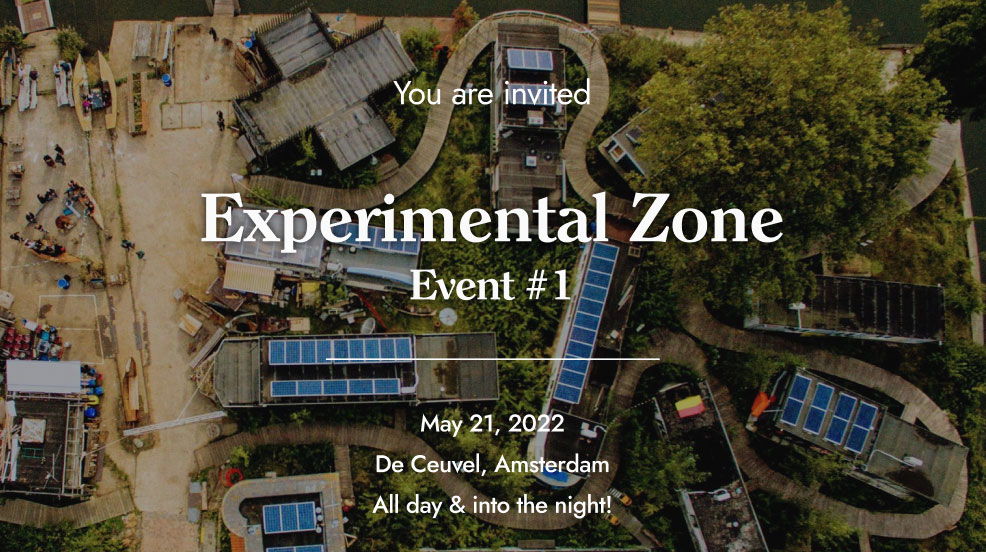 This Web3 For Nature Summit, held at Amsterdam's city playground for sustainability De Ceuvel, will serve as a unique in-person celebration of ecology, art, theory, and emerging technologies.
If you caught our blog post back in December 2021, you read about Unique's blossoming partnership with Sovereign Nature Initiative. Utilizing our white-label, sustainable NFT infrastructure, SNI is rolling out a digital asset beta environment to sell NFTs generated by ongoing technical and artistic projects.
SNI's recent hackathon challenged technology teams to develop ideas that "enable the representation of non-human life, establish governance models, and empower ecosystems to act in their own interests and to produce and capture value in their own right." Seven top teams from the hackathon – focused on web3 technologies, apps, and data platforms – are now SNI's Germinators, participating in a new 10-week incubation program helping teams further develop and deploy their innovative ideas. These technologies will soon roll out at SNI's Experimental Zone #1 on May 21 in Amsterdam, where attendees will be able to test the technologies and see how they apply to location-specific sustainability projects.
Unique is proud to provide the Germinators teams with NFT solutions that enable them to develop their projects in the most eco-conscious way possible. The teams plan on using Unique's NFT capabilities for several applications that reward positive ecological projects and volunteerism. Possible applications include generating value for De Ceuvel by selling NFTs expressing nature-based data collected at the site, using NFTs to record volunteers regenerative efforts and experimenting with NFTs to represent local animal and plant species.
"At SNI, we rely on nurturing a diverse community and building strong partnerships to help us explore novel ways to value, balance, and relate to the natural world we are an integral part of," said Alessandro Mazzi, SNI's Head of Partnerships. "As our partner, Unique Network helped us build our digital assets marketplace and, to support the participants in our new Germinators Program, has offered a generous bounty allocation. This sponsorship will help teams further develop their radical ideas."
Kicking off on Saturday, May 21 in Amsterdam, SNI's launch event, Experimental Zone #1, will bring together world-class thinkers, innovators and artists alongside local musicians, dancers, performance artists, and the Germinator teams to showcase and discuss new technologies and approaches for valuing nature. The participating Germinators teams will showcase their solutions and have the chance to meet with potential future users interested in engaging with Web3 tools and investors who may be willing to support their idea. Secure your tickets here and find more details, including the full day's program of events and speakers, here.
— Unique Network