Director Victoria Bousis is partnering with Unique Network, a key Polkadot parachain, to bring her award-winning film to life at the XR/Film Festival using limited edition PoAPs at SXSW.
Unique Network is excited to announce a successful collaboration with director Victoria Bousis and the subsequent premiere of her award-winning film project, STAY ALIVE, MY SON ("SAMS") Chapters 1 and 2, to global audiences using NFTs at SXSW 2023.
This collaboration with UME Studios created unique immersive experiences demonstrating how technology can transform storytelling and establish a community around a specific mission. Here, foster community engagement with an important social issue presented by SAMS' narrative.
Minted a Limited Edition Collection of 120 Proof-of-Attendance Tokens Through Unique Network
The winner of the 2023 Producers Guild Awards innovation Award debuted at the SXSW 2023 XR/Film Festival with Unique Network's advanced NFT infrastructure implemented to create a limited edition collection of 120 Proof-of-Attendance tokens titled "SAMS SXSW 2023 POAP: COMPACTION" – which were distributed to early viewers of the film.
All the NFTs and other 3D assets, including the entire production of SAMS in the Unreal Game Engine, were designed and executed by UME Studios, with creative oversight from Victoria Bousis. Intel Corporation and BOXX also supported the film, providing advanced NVIDIA 5000 series graphics cards for more immersive viewing experiences for SXSW attendees.
We're thrilled to announce the event was a tremendous success, with over 120 viewers and over 40 attendees waitlisted.
Not only did the tokens verify user attendance, but they also enabled all film viewers, even those without prior knowledge of crypto wallets or blockchains, to fully engage in an immersive experience. They provided the added benefit of leaving with a memorable event token.
These dynamic NFTs could impact attendees long-term by unlocking meaningful experiences, engaging with other users, and fostering community engagement with an essential social purpose.
Story Behind the PoAPs
These tokens use a combination of interactive storytelling, virtual technology, and immersive experiences to inspire communities and promote action to support SAMS' impact campaign. This includes encouraging people to watch and share the story on social media and through word of mouth, revitalizing Cambodia after past tragedies through a genocide revival campaign, supporting the search for Nawath through local and global efforts, and promoting family unity by revising the legal process of family reunification.
Creating Awareness of Important Social Issues Through Ethical NFT Collaborations
SAMS' collection of NFTs highlights how digital assets can have a significant social impact in real-world scenarios. The collection features unique and interactive experiences that engage viewers and build a community around the story of Pin Yathay, a Cambodian genocide survivor and a grieving father. Through this collection, we can see how NFTs bring attention to important social issues and create awareness in a way that traditional film distribution methods may struggle to achieve. NFTs have the potential to develop a deeper connection between viewers and societal issues, which can drive meaningful change and have a positive impact on society.
Unique Network is breaking new ground by collaborating with artists, technologists, and filmmakers. Together, we're creating innovative experiences that leave a lasting impression on users, pushing the boundaries of what's possible in the entertainment industry.
Testimonials
How SAMS' viewers and event attendees reacted to the film.
Ted Schilowitz | Paramount Global Futurist
It's a very human and emotional experience. And how Victoria and her team crafted this experience to move you through this extraordinarily personal and passionate journey is really emotional. It's beautiful to watch. I encourage everybody to find a way to see. As you can tell by my reaction and other people's reactions. you have to seek it out.
Katrina
| Film Viewer
I just saw the experience, and I'm very emotional right now because it was such an immersive experience. And I loved the way the gaming element talked into the whole story. And having you as a person, being present, and hearing this whole story made me really realize what this man is going through. And this has been an amazing eye-opener for me. Thank you.
Gina Belafonte | Film Viewer
After watching this experience, it's allowed me to learn more about the difficulties, the challenges, and the hope and possibilities of the reunification of families. It also gave me a deeper insight into the genocide in Cambodia, which I didn't know much about, We don't think about anything else. And really the ramifications of war, the militarization of communities, and the horrific experiences of the people you go through, VR allows us this lens.
Hear some testimonials on Victoria Bousis' Instagram page.
Quote from Victoria Bousis, XR Director and Founder of UME: "As a female director, I'm honored to partner with Unique Network on this project. We aim to champion authentic communities, promote social change, and empower a search campaign to reunite a father and son, inspire compassionate policies, and heal Cambodia. Empathy is not enough; true change requires compassion, which is empathy plus action. SAMS' mission and this web3.0 partnership is an empowering way to build communities and strengthen our impact pillars while rewarding audiences with POAPs and NFTs that promote compassion."
Quote from Alexander Mitrovich, CEO of Unique Network: "The UME Studio and Victoria have established themselves at the frontier of innovation in filmmaking by launching an immersive movie experience empowered with critical social messages rallied through the power of NFTs. We're excited to collaborate with them and deliver NFT-powered experiences as the movie starts its world premiere tour. "
Build on Unique Network
Are you a builder or developer looking for the most advanced NFT infrastructure? From SDKs, RFTs, and Customizable NFTs, we can help you create powerful and dynamic NFT solutions. Whether you're looking to build new dApps or integrate existing ones, we have the tools and expertise to help you succeed.
Get in touch with us for more support.
About STAY ALIVE, MY SON (Chapters 1 & 2)
Written, directed, and produced by Victoria Bousis, and executive produced by Elodie Yung, this experience is inspired by actual events & based on the memoirs of Pin Yathay. STAY ALIVE, MY SON is a state-of-the-art immersive, cinematic, and interactive experience that places the user in the shoes of a Cambodian genocide survivor and pained father, Pin Yathay, to experience a transformative and inspirational journey of love, survival, and redemption as he reconciles 45 years in search for his lost son, Nawath.
STAY ALIVE, MY SON was an official selection of Cannes' development showcase in 2020, Venice Film Festival 2022, Berlin Human Rights Festival 2022, Sweden's Film Festival 2022, and FilmGate 2022, amongst many others, winning numerous awards as Best Experience of 2022, Best Debut Director, Best Actor, and Best Sound Design/Score.
About Victoria Bousis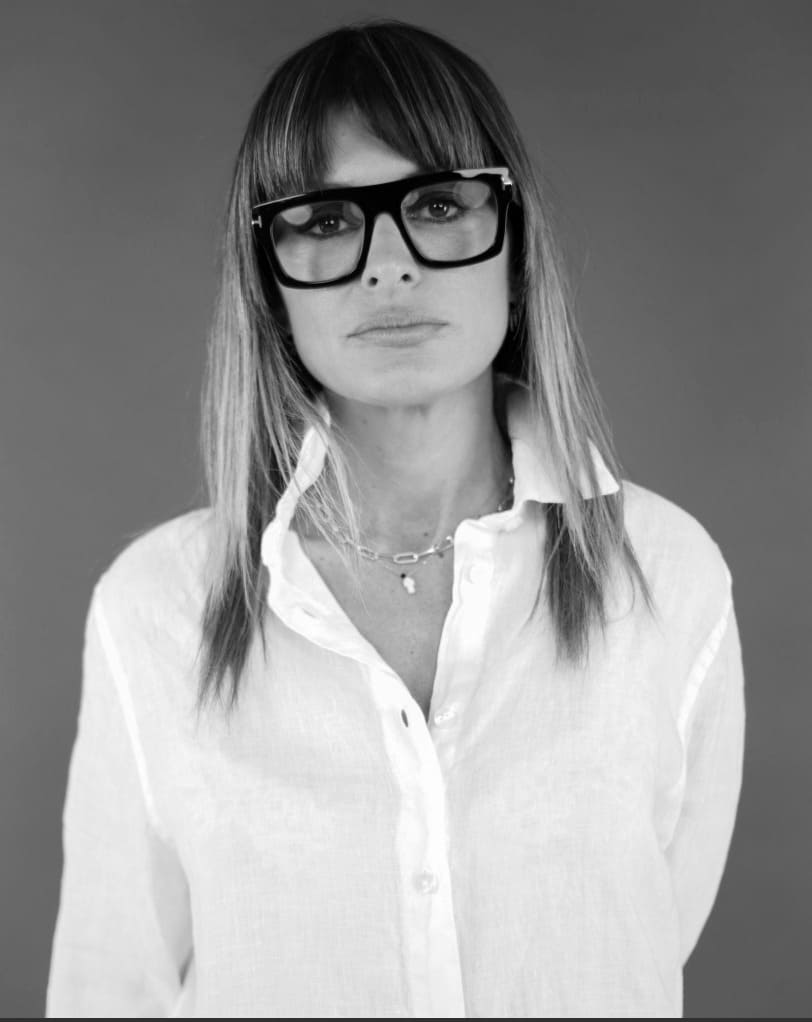 STAY ALIVE, MY SON (Chapter One and Two) is Victoria Bousis' Directorial Debut that led to her founding UME Studios, a 3D creative and technology-based company. Before being a director and producer, she was also a former prosecutor for the Attorney General, an MIT alumna, an Epic Games Fellow. She is considered a thought leader in virtual production. Therefore, the combination of her professional trajectory, unique director and technologist skill set, and interest in technology for good was a natural progression to this collaboration.
About UME
UME Studios is a 3D creative and technology company founded by Victoria Bousis to pioneer the future of storytelling across mediums and platforms for film, television, and VR/AR experiences, gaming, and web3.0 converging cinema and gaming in the Unreal Game Engine to deliver powerful character-driven stories to be experienced by audiences with an agency for social impact. Last January, UME collaborated with the Think Tank, ETC (Entertainment Technology Center), Amazon Studios, Intel, Epic Games, and Happy Mushroom where it built the virtual worlds for the ground-breaking virtual production film FATHEAD, an NAACP nominee. At Paris Fashion Week this March, UME spearheaded the execution of the NFT collection for DUNDAS inspired by the designs of Peter Dundas in collaboration with Polkadot, Unique Network, and DressX.