We're delighted to relaunch the revamped Unique Network Marketplace. The marketplace provides extensive tools and integrations that enable creators to generate next-generation NFTs and explore limitless possibilities.
Notably, this platform offers features like NFT customization, advanced capabilities like nesting and bundling, and a streamlined system for distributing royalties to creators. To explore the full list of released features in more detail, consult this article.
This write-up provides a comprehensive guide to navigating the marketplace interface and its functionalities, from creating and editing NFTs and collections to listing and making sales.
For a visual walkthrough of the guide information in this article, we have prepared an informative YouTube video tutorial. Discover step-by-step instructions and additional tips by watching the video below:
Getting Started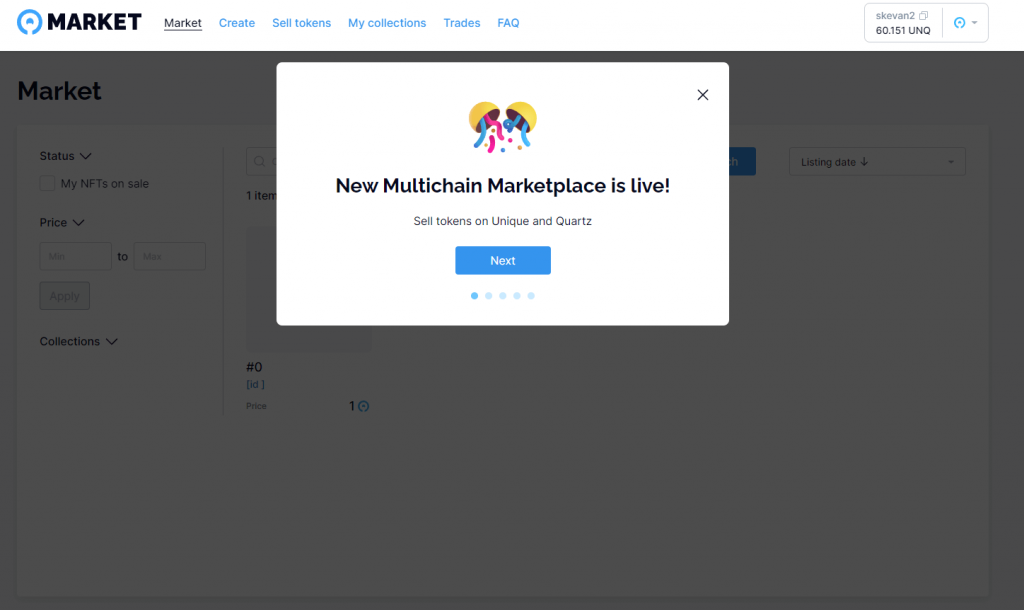 1. Purchase UNQ tokens
To begin minting NFTs and collections, you'll need some UNQ in your wallet.
If you don't have UNQ, locate the green button labeled "GET UNQ" in the top-right corner to purchase some UNQ tokens. Alternatively, you can use this link.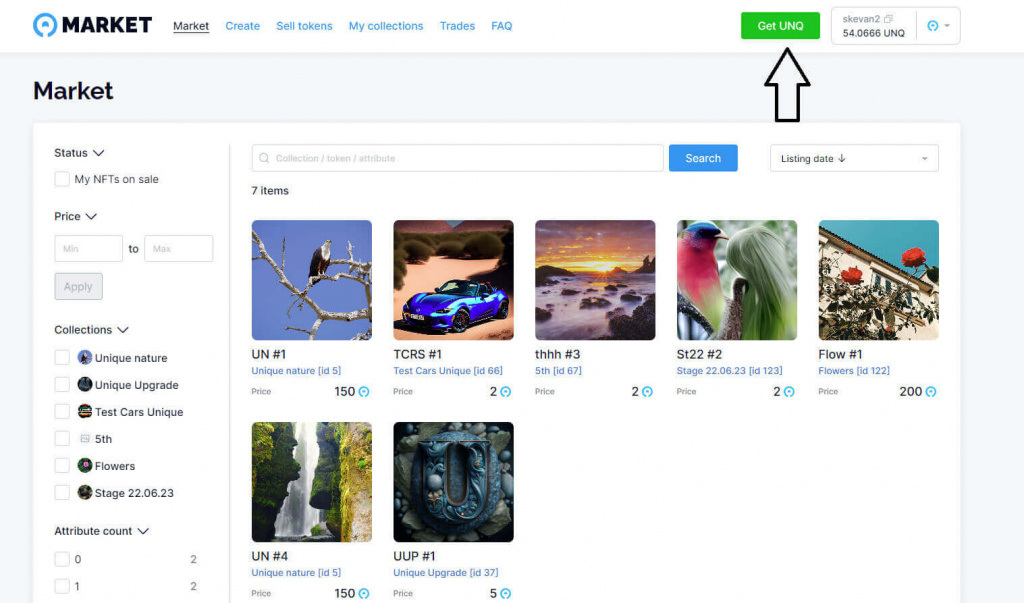 2. Start the creation process
Click on "Create" and you will be given the option of creating an NFT or a collection. If you already have a collection created, you can create an NFT. Otherwise, you can create a collection.
N.B. NFT and collection creation take place in the UniqueWallet.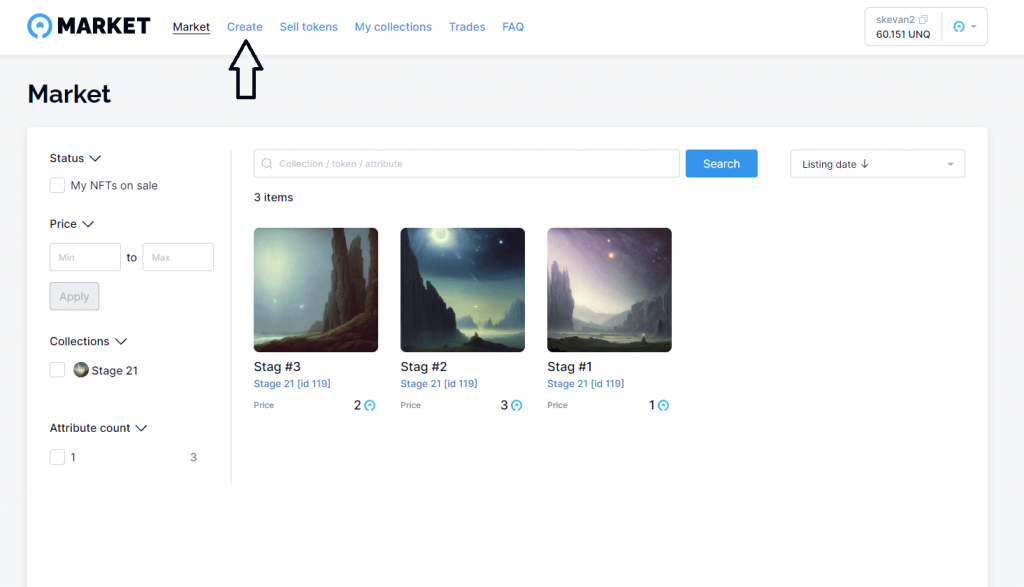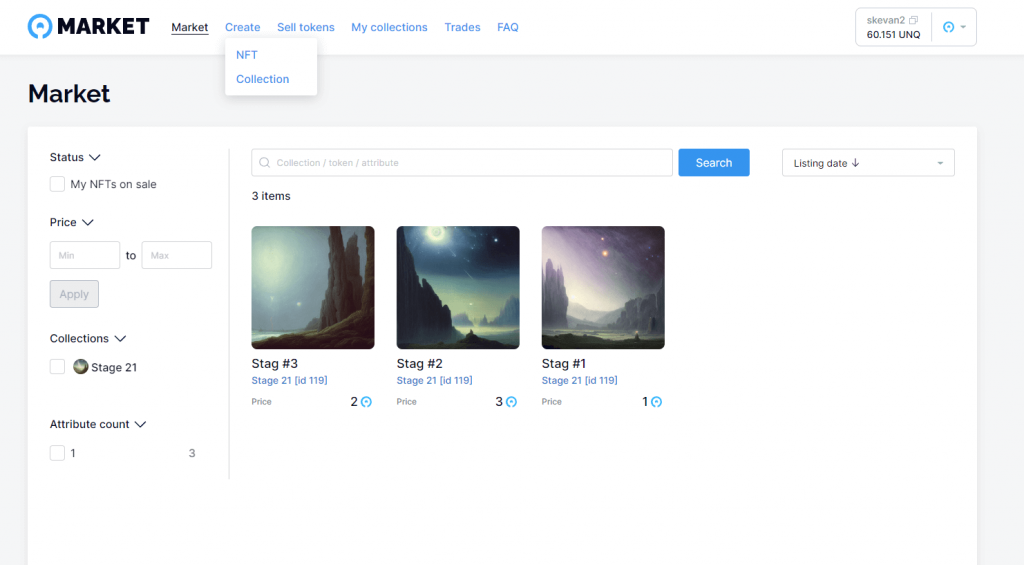 3. Add collection details
On the collection page, fill out the information requested:
Collection name: The name of your collection.
Collection Description: A brief overview of your collection.
Collection symbol: This will be the token name as displayed in your wallet.
Collection image: Choose a JPG, PNG or GIF to identify your collection.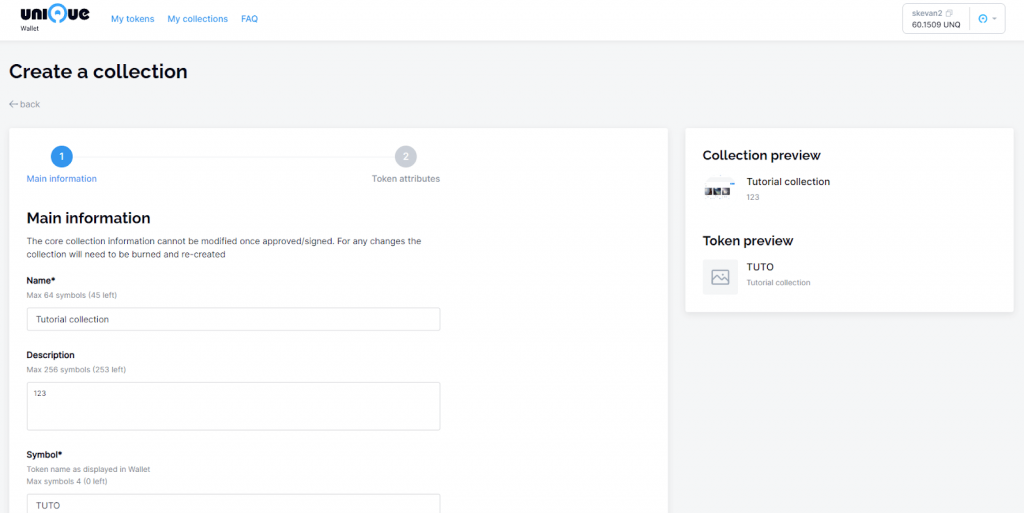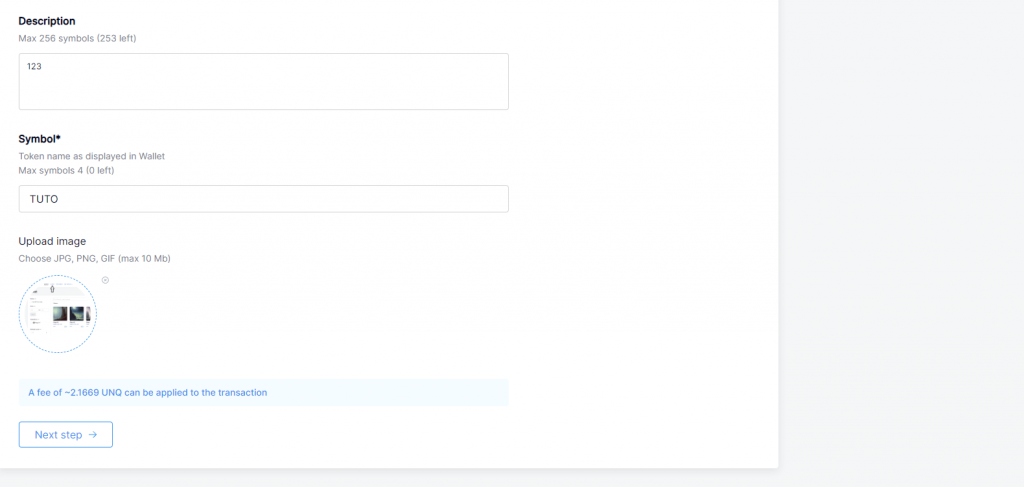 Click "Next Steps" and create the required attributes for your collection.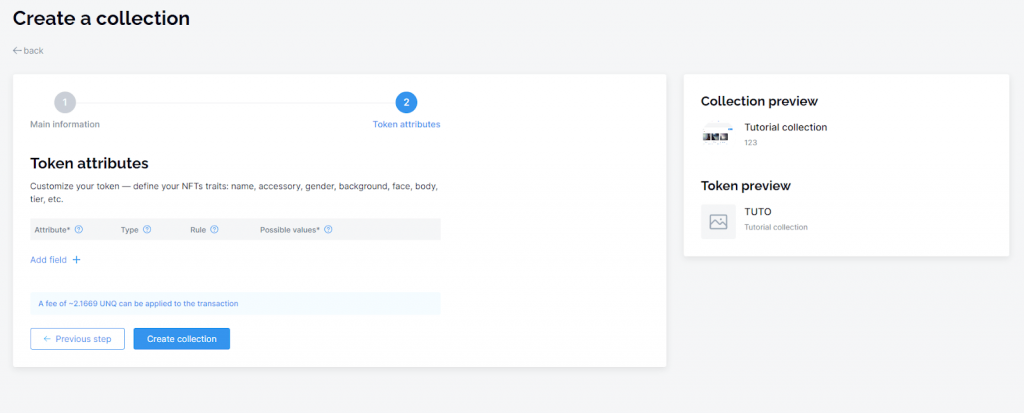 4. Create the collection
After that, click "Create Collection" and sign the transaction. You will need to pay UNQ or QTZ as fees.
Once the collection is created, you will see it in your wallet. To create an NFT, click on "Create Token".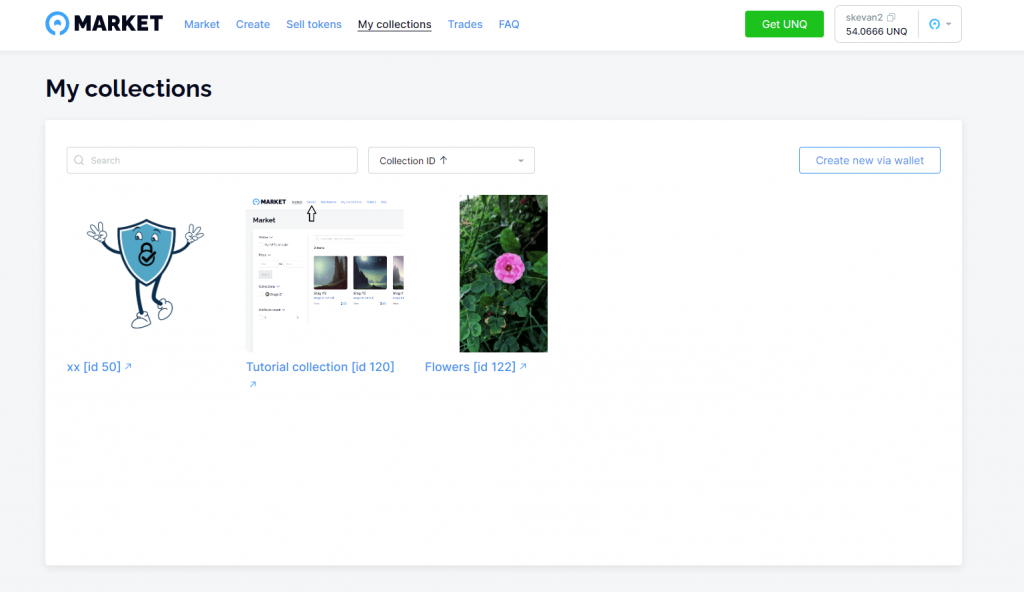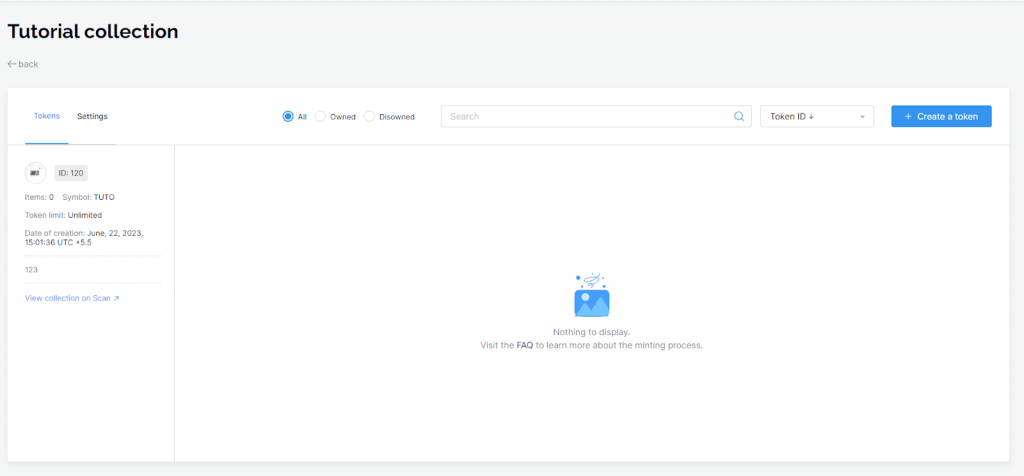 Upload your image and confirm the details of the NFT.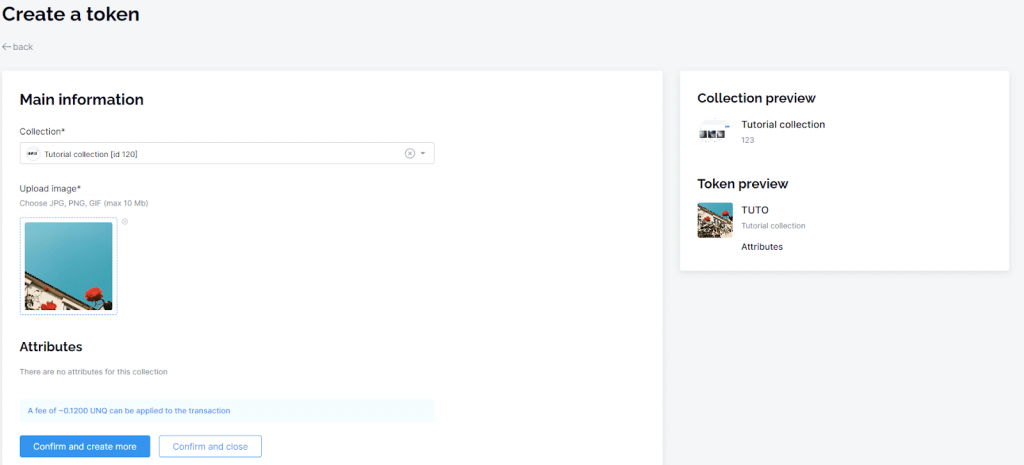 5. Sell your tokens
After signing the transaction, return to the marketplace and click "Sell Tokens".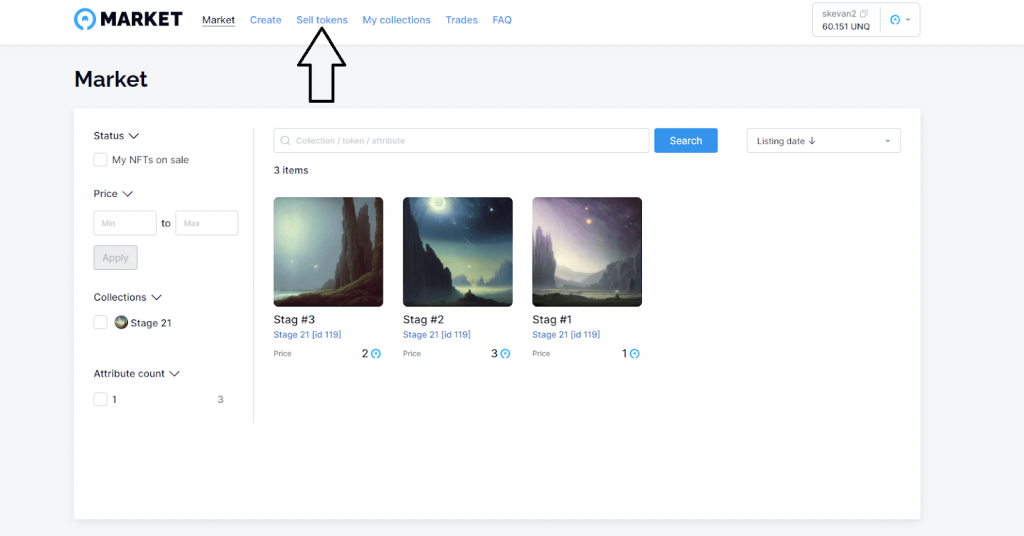 On the "Sell Tokens" tab, you can see all the tokens that your wallet owns.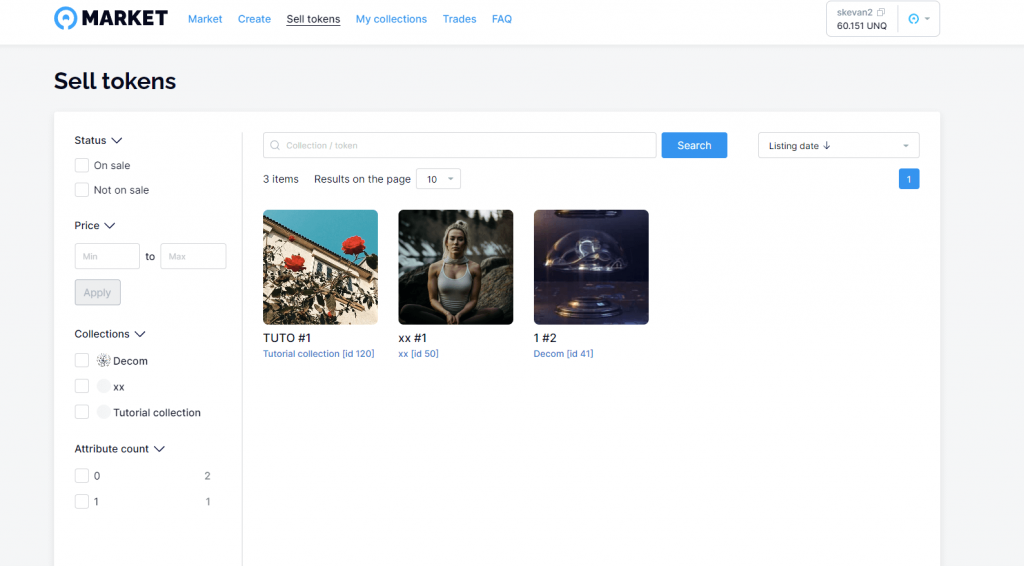 From this point, making a sale is easy. Simply navigate to the blue "Sell" button and click on the token you want to sell.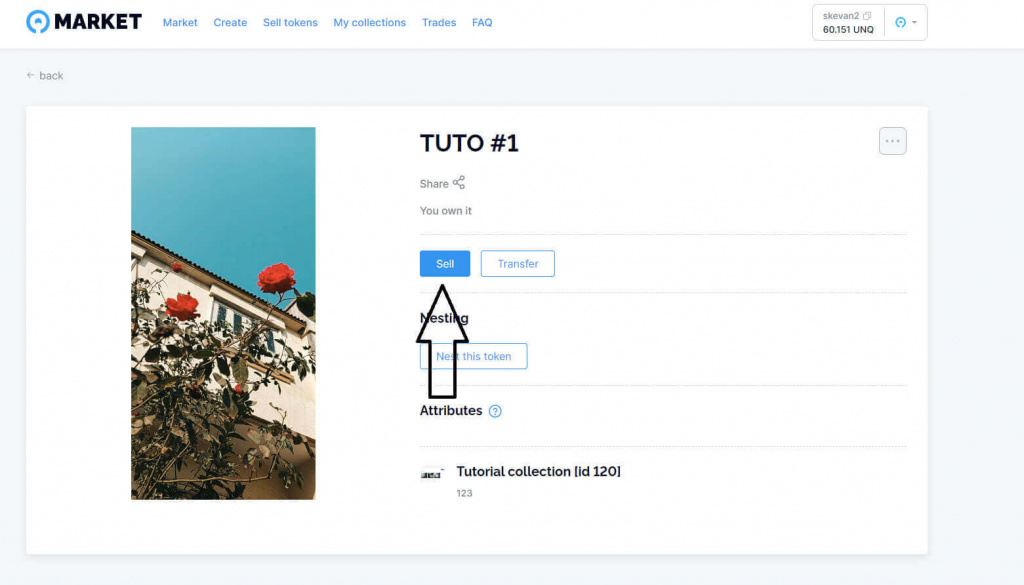 Set a price.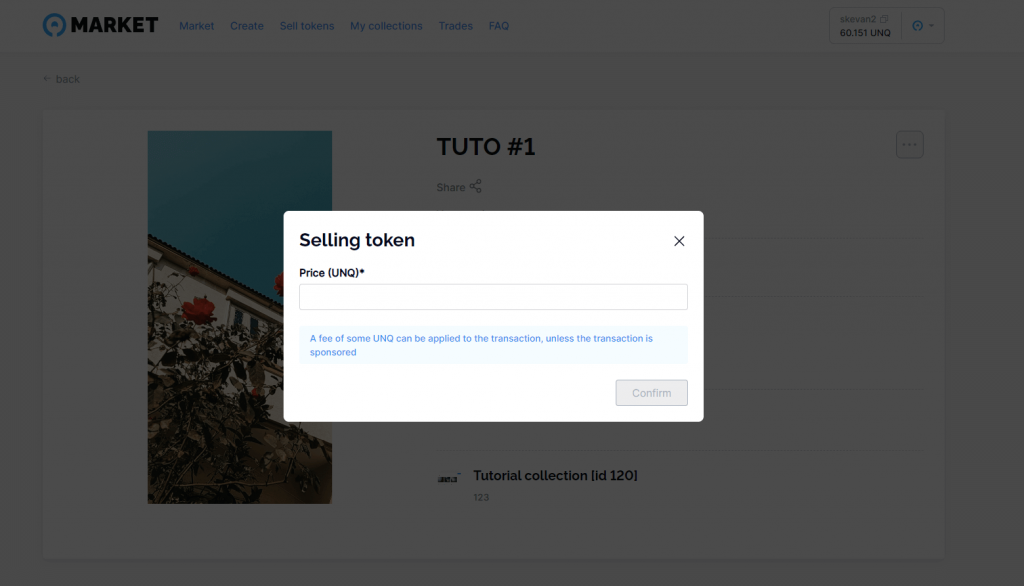 You'll see this wait screen.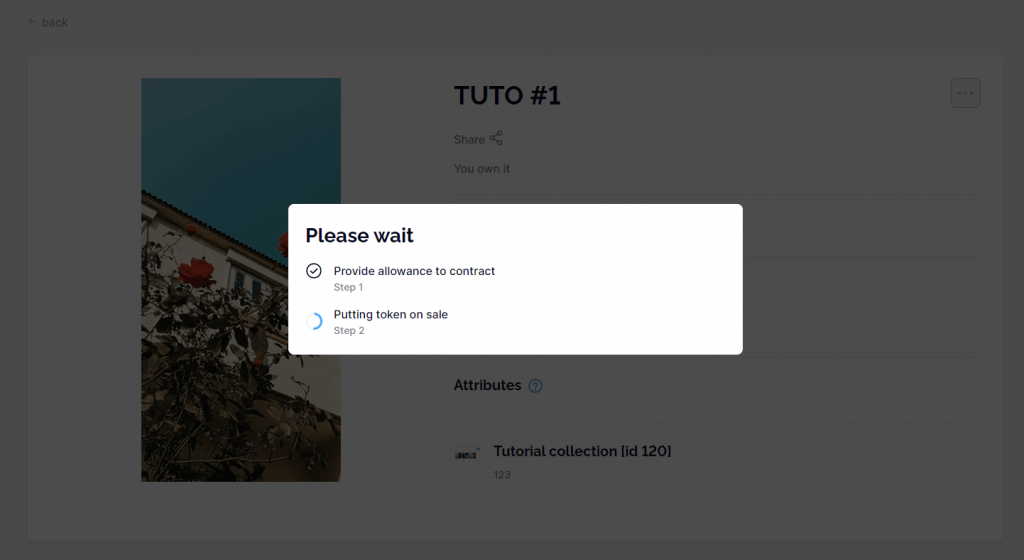 Your token will be available for purchase on the market once it has been listed.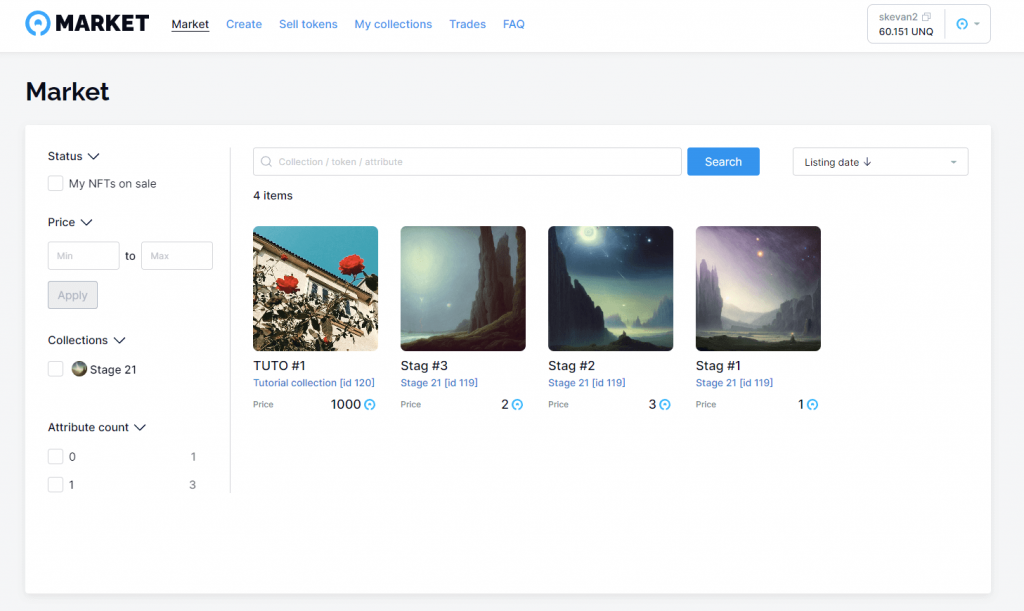 N.B. You can also delist your token if you no longer want to sell it or if you need to change the price.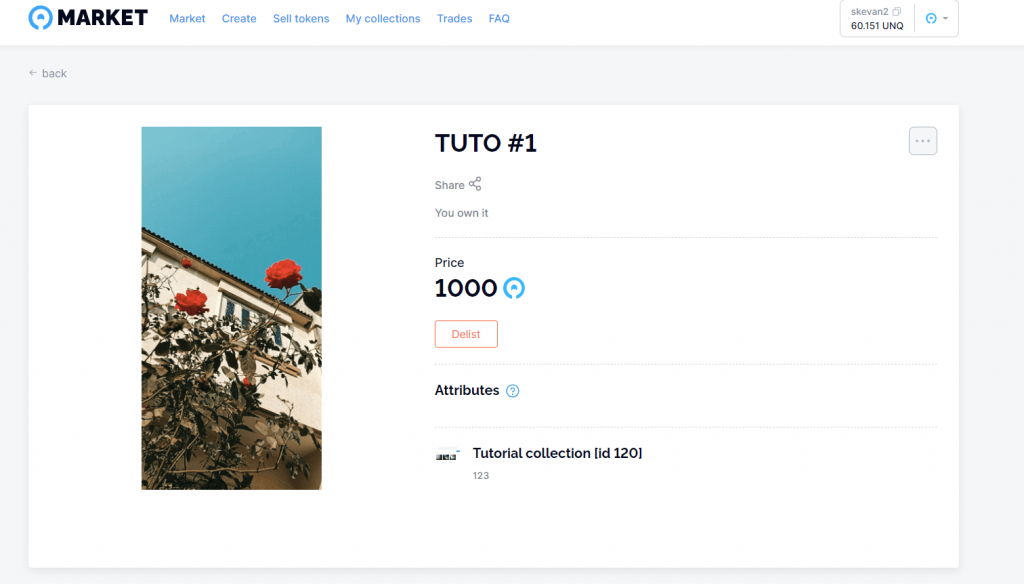 6. Editing your collection
You can also add more information to your collection to provide buyers with more information or to appeal to them.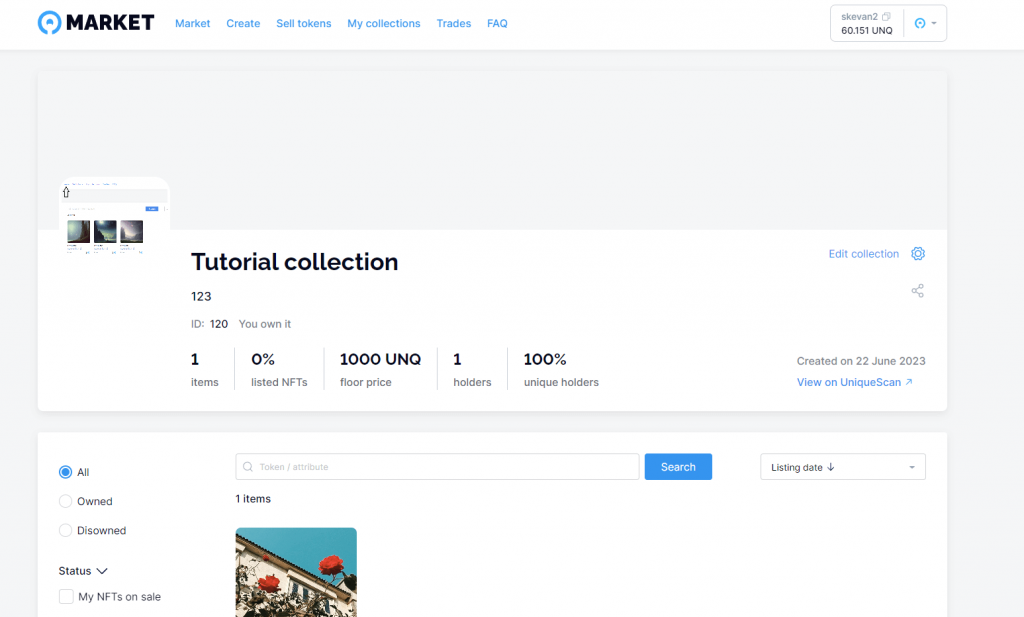 To do this, click "Edit Collection" and add your website, social media, or preferred royalties.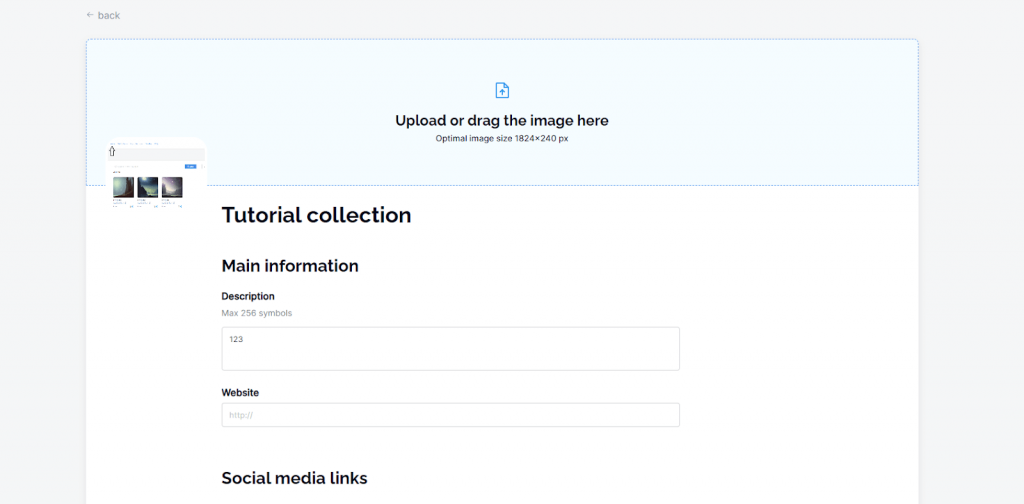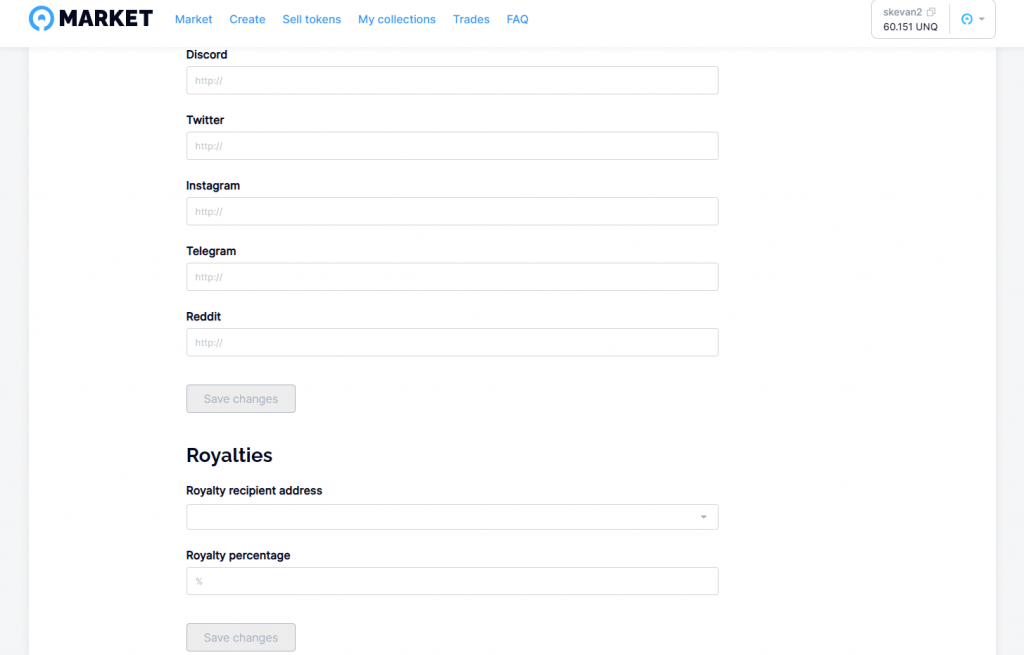 Experience the Unique Marketplace for yourself
Don't miss out on the incredible opportunities awaiting you at Unique Marketplace!
Whether you're an artist, creator, or simply curious about the world of NFTs, now is the perfect time to dive in and explore.
Have questions?
Our support team can assist with any questions regarding the marketplace. You can also join our Telegram and Discord channels for further help.
Build on Unique
Are you a builder or developer looking for the most advanced NFT infrastructure? From SDKs, RFTs, and Customizable NFTs, we can help you create powerful and dynamic NFT solutions.
Whether you're looking to build new dApps or integrate existing ones, we have the tools and expertise to help you succeed.
Get in touch for more support.