From the launch of the Unique crowdloan on Polkadot to MintFest, and our busiest month yet across the blockchain media landscape, here's what happened in March!
Hello, Unique Network! Wow, what a month! From the launch of the Unique crowdloan to new Quartz listings, and one our busiest months yet for media appearances and community AMAs, the energy in March was truly off the charts. Read below to see what happened.

Unique Crowdloan Goes Live
The Unique crowdloan for a Polkadot parachain went live on 14th March! Securing a Polkadot parachain will allow Unique Network to tap into the interoperability, scalability, and security of the Polkadot Network, enabling our development of composable and advanced features for the unlimited future of NFTs. Launching our crowdloan will help us rally support from our community and raise the capital (DOT) required to lease a parachain for the full lease period (LP).
To date, we have raised more than 575,000 DOT via over 2,750 contributors. To contribute to the Unique crowdloan, click here. You can also find out more key details on crowdloan rewards, eligibility, our Super Supporters program, and bonuses on our blog. Up to 150,000,000 UNQ tokens will be allocated for UNQ Rewards for the Crowdloan contributors.
Remember: the sooner you contribute, the higher your rewards will be!

MintFest
In parallel with the launch of the crowdloan came MintFest, a festival to energise the Quartz community and NFT creators, and offer additional crowdloan rewards and bonuses to participants. To enter MintFest, you are required to mint a collection with at least one NFT on UniqueMinter, our native minting platform for Quartz between the start of the crowdloan and its end. MintFest participants are entitled to a 5% bonus reward on their crowdloan contribution.
As a special reward (additional to the 5% bonus for participating in MintFest), top selected NFTs will be chosen by a special art jury, who will judge the collections on their visual appeal, NFT traits, and description. Collections will be judged by NFT artist and curator Anna Dart and Lianna Adams from our newest partners the Dream Conduit.
Unique Network Market Migrates to Quartz
After a temporary shutdown, the Unique marketplace migrated over the Quartz, our parachain on Kusama Network. NFT holders can now check out how their Chelobricks and Substrapunks are doing on the mainnet. Looking for a new NFT to add to your collection? Head to the new marketplace and happy hunting!
Karura Community Call and QTZ Listing
Alex Mitrovich joined Karura founder Bette Chen and their team for a community call to discuss Unique and our Kusama-based parachain, Quartz. Alex answered questions and shared some details regarding Quartz's journey towards a listing on Karura Network. We have officially opened an HRMP channel with Karura to allow $QTZ tokens to transfer between the two parachains. Stay tuned for more news.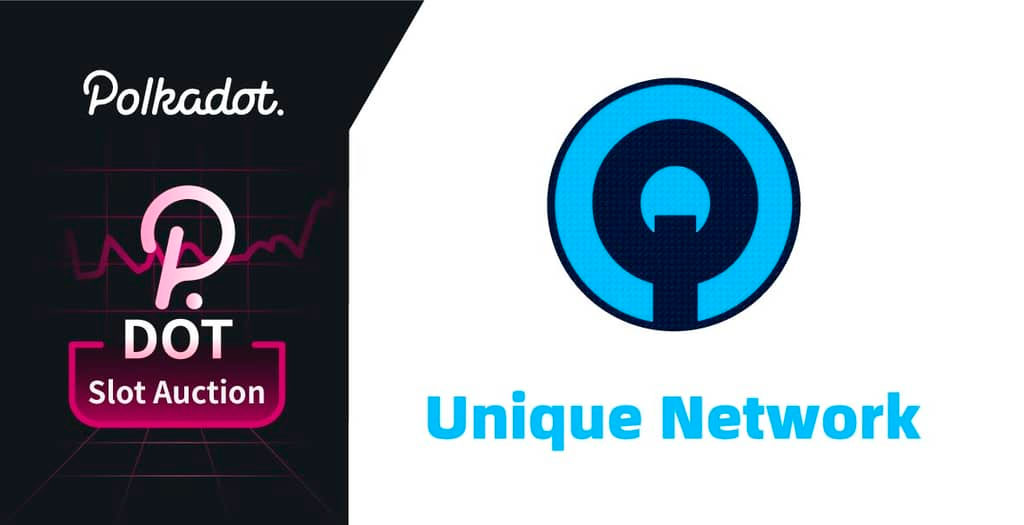 Unique Crowdloan Goes Live on Gate.io, Bifrost, Parallel Finance and Equilibrium
We were excited to share the news that Gate.io, one of the world's leading cryptocurrency exchanges, has included the Unique crowdloan on their platform. Check out the crowdloan page here.
Additionally, the Unique crowdloan also went live on Parallel Finance, Bifrost SALP and Equilibrium. The crowdloan channels that gather over 10,000 DOT in crowdloan contribution through their communities will be eligible for Super Supporters bonus rewards.
Parallel Finance will receive 30% bonus rewards and Bifrost is now eligible for 15% bonus.
Unique AMAs
March was a very busy month for AMAs from around the NFT and blockchain community. Alex joined the team from Polkadot India for a chat about our platform on YouTube, as well as another AMA with James Wo, founder of our partners DFG Group, Tibo from Bifrost, Kryptochain's Claudio, and our CMO Charu Sethi! Relisten to the Twitter Spaces recording here! You can also check out an AMA with Bifrost and the Kommunitas team, who was joined by Charu Sethi to discuss crowdloan rewards, Quartz, and our global reach and strategy.
Events, Media, and More
Unique's Head of Metaverse growth Irina Karagyaur was live in Dubai for the WOW (World of Web3) summit along with Moroslav Polzer from IAAI Glocha, to discuss sustainable NFTs and our DigitalArt4Climate partnership. Check out the recording on YouTube


Unique at SXSW
Unique was down in Austin at SXSW 2022 for an awesome panel on Decarbonizing Blockchain Technology with Jo Hunt from our PR team, Miroslav Polzer from IAAI Glocha, Doug Ragan from UN-Habitat, and Alan Ransil from Protocol Labs. Stay tuned for the full panel presentation and audio!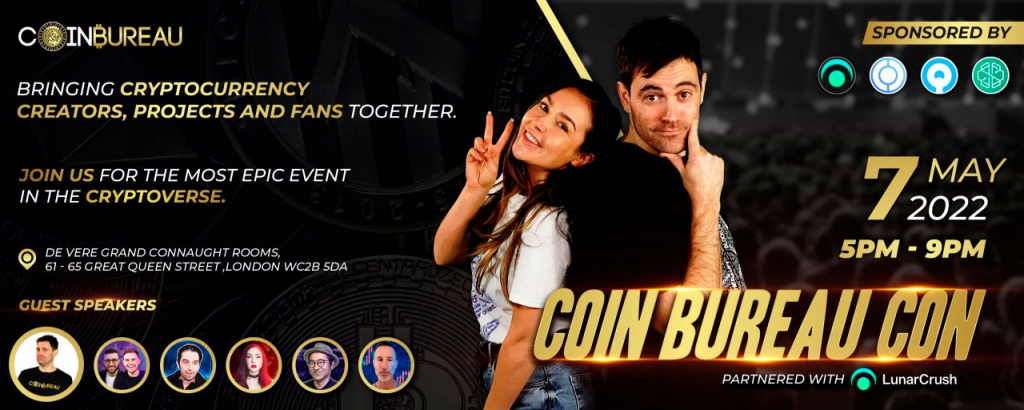 Unique Is Coming to CoinBureau Con
We are a proud sponsor of what's sure to be one of the biggest crypto events of the year: CoinBureauCon! Along with some of crypto's leading platforms, we'll be supporting the crypto influencer's debut live event this May in London. Grab tickets here and we'll see you there!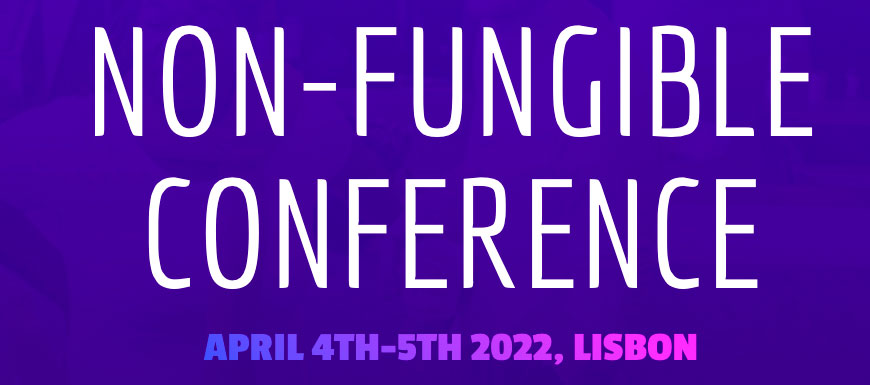 Our CTO Greg Zaitsev Is Speaking at Non-Fungible Conference In Lisbon!
Speaking of major industry events, our CTO Greg Zaitsev will be in Lisbon this week for Non-Fungible conference. For a taste of what Greg will be talking about, check out his two-part NFT workshop at ETH Denver!
Unique at Paris Blockchain Week + Charu in an Inspiring List of Female Blockchain Leaders
Paris! Unique is coming to the City of Love to join a Polkadot Ecosystem roundtable. Alex will join other executives from Astar Network, Noodle Network, Phala Network, and Parallel Finance to dig deep into the future of our beloved blockchain.

We were thrilled to find Our CMO Charu Sethi featured in this Qredo list of the 11 most inspiring women in Crypto. Way to go, Charu! Check out Charu's quote below on how more women can thrive in the blockchain space — and head here to read the article in full.
"For the web 3.0 vision to become a reality, all individuals and a variety of skills are important - artists, creators, story tellers, developers, dreamers, visionaries, mathematicians, scientists and more! Unless we are all-in we won't make it! The more inclusive we can become, the stronger we will be! For any woman who is curious about this space, I'd say - Just Jump In & WAGMI!"
Introducing Re-Fungible NFTs: A Unique Take on Ownership

Last but not least, be sure to check out our latest blog on this dynamic new path for NFTs and how they will help enable diverse use cases across everything from real-estate to collective ownership of art.
If you made it here, thanks for sticking with us to the end. We appreciate all the support from our community during this incredibly busy and exciting time at Unique Network.
Stay tuned for more.
— Unique Network