You listed, you voted! Now it's time to share the Substrapunk NFT that will be fractionalized to join Monique (aka CryptoPunk #3042) on her quest to save the blockchain. But first, we need your help….
In June, Unique Network launched an advanced NFT campaign — Punks for the People! This campaign demonstrates our many advanced NFT features like Re-fungibility, fractionalisation, nesting, bundling and more in our efforts to help create a more equitable and accessible future for web3 and its infrastructure. To do this, Unique will fractionalize Monique (a.k.a. CryptoPunk#3042) into tens of thousands of pieces and give it to our community for free, creating new equity and value across the blockchain.
Following the community's vote on the Substrapunk who join Monique on her quest, we now finally have a winner, Substrapunk #6123, which was purchased by Unique Network or 100KSM on 19 August.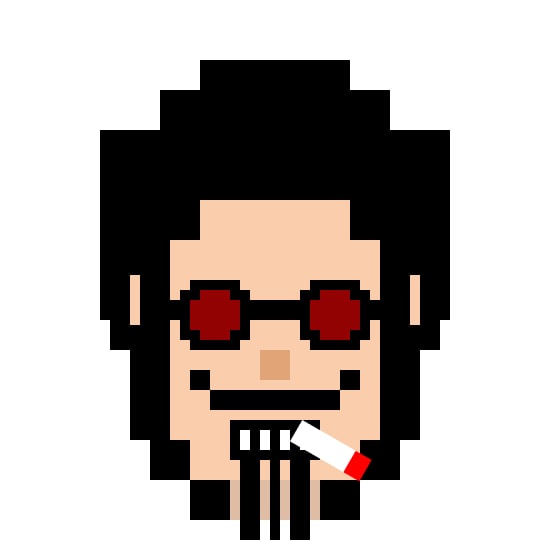 This critical step in our campaign follows our call to the Unique community to list their Substrapunks for the price of 100KSM. Unique has now officially selected and purchased this Substrapunk following the community vote and listing process. Before the NFT is eventually fractionalized through our refungible (RFT) technology, we are asking you — our community — to write a short creative story that can help further educate the masses on Unique's advanced NFT capabilities, which act as the core technology to the Punks for the People campaign.
Winning Criteria
All submissions will be judged by creative writing experts and the marketing leadership at Unique Network on the following criteria:
Entries must be 500-700 words.
Entries will be judged by their inclusion of the technical concepts of Punks for the People. See here to revisit the campaign framework and content.

Technology/themes to consider including: RFT, fractionalization, bundling, Polkadot, Quartz, cross-chain NFTs, accessibility, openness, innovation.

Creative Writing skills — How do you best communicate the technical features from Unique Network that are a part of the campaign?
Your story should be posted on either Medium or Mirror.
You must share a link to your story on Twitter and tag @Unique_NFTchain with the hashtag #CryptoPunk3042
Thought Starters
What will happen to Monique and Substrapunk #6123 Where will they go? Will they travel across other blockchain and parallel universes? Think about how some of the advanced NFT features we have built at Unique might help power and fuel their travels, interactions, and eventual outcomes. Remember that Monique and her savior will also eventually be fractionalized and given away to the community. No narrative is too big or small, but it always pays to keep utility and our technology in mind when shaping your story. All in all, be creative and have fun!
Resources
Prizes
While Unique Network has a large supportive English-speaking community, we also have various communities across the world including Vietnam, Turkey, French, Italian and beyond.
We will select 1 winner from each language. English language winners will receive a $300 cash prize and a shout-out from all Unique social channels. Other languages (Russian, Indonesian, Turkish, Mandarin, Spanish, Korean, Vietnamese, French, Italian, Thai, and Arabic) winners will receive a $50 cash prize and a shoutout from our socials as well.
The last date to submit 5th September, 2022 12 PM UTC.
Thanks for reading and good luck!
— Unique Network