Polkadot launch, MintFest results, Consensus Austin, and a new epic quest for the future of NFTs.
May has come and gone and summer is just about here at Unique Network! Here's what happened in May—and what's happening in June! Read on for more.
Unique is Going Live on Polkadot — Launch Plan Released

At long last, Unique Network is officially live on Polkadot! Following a big month for Polkadot, including the long-awaited launch of XCM cross-chain messaging, we couldn't be more excited to enter this next stage of our journey. Earlier in the week, we outlined a rollout launch plan for our full deployment on Pokadot — from parachain onboarding to a forkless upgrade and Token Generating Event. Find the full weekly rollout here.
Introducing a New Epic Tale for the Future of NFTs

We've kicked off the first chapter of an epic new quest to bring together the congested and increasingly disparate blockchain of the early Pluriverse, an expanse of multiple, parallel blockchains built on the idea of interoperability, interconnected wavelengths, and communities of opportunity. To help identify our hero, who will help us bring the blockchain together as it once was and was always meant to be, we've asked our community to list their faithful Substrapunks for 100 KSM on the Unique Marketplace. Check out the first chapter of the Unique Chronicles to learn more and become a part of the story. We'll be sharing more soon.
Unique is Going on the Road!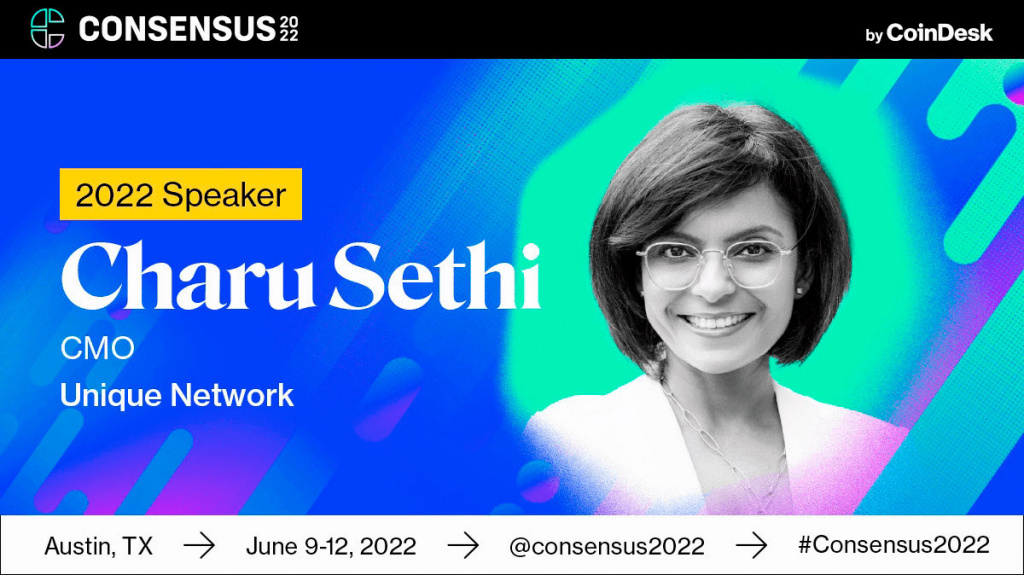 This month, the Unique team will be making global moves with appearances and talks at three key crypto events!

9-12 June: Consensus 2022, Austin — Catch our CMO Charu Sethi for an official panel at one of the world's most important crypto conferences, Consensus Austin!
20 - 23 June: NFT. NYC — In addition to some special Unique pop-ups at everyone's favorite NFT conference in the Big Apple, our CEO Alex Mitrovich will be speaking at NFT. NYC for his second year in a row! If you missed Alex's talk last year, head to YouTube to rewatch.
29 - 30 June: Polkadot Decoded — We are proud to have multiple team members sharing knowledge at the Polkadot ecosystem's marquee event: Polkadot Decoded. Following talks last year, we'll have Evelyn Ke on "Next-Generation NFTs," Alex Mitrovich on Leveraging the Power & Flexibility of Substrate to build Advanced NFT Infrastructure," and Unique Senior Ambassador Mario Maldonado on "Advancing NFTs Beyond Collectibles with Unique Network." Our CTO Greg Zaitsec will also do another essentia talk on the "Sponsoring Palette - The Gateway to Mass Adoption." We look forward to seeing you there and online!
Unique in the Press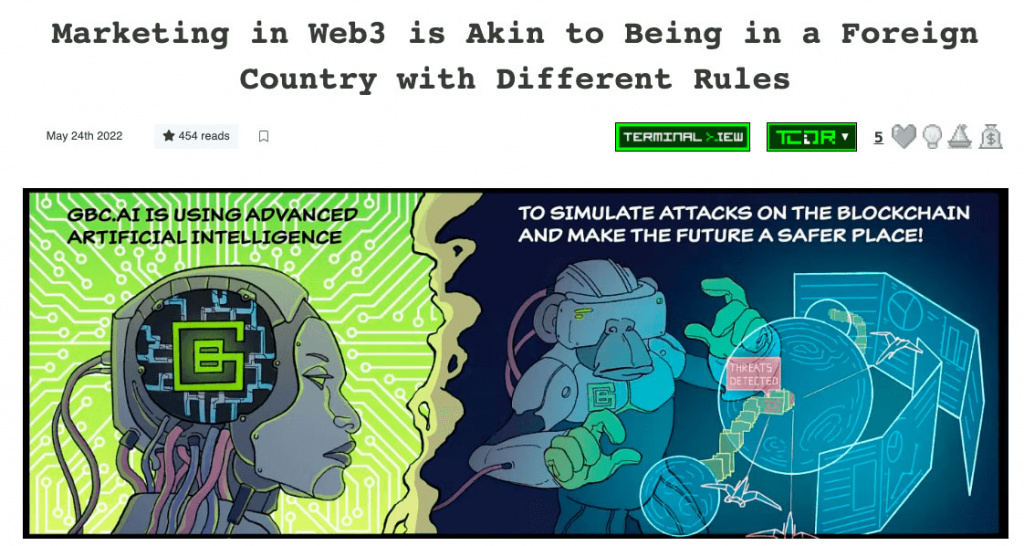 Our team made waves in Web3 press and events last month. See below for some highlights.
Hakusama Nested NFT Workshop and Challenge
Make sure also not to miss an ongoing Hakusama Nested NFT workshop and challenge, running until 20th June. Up to $18,000 in prizes are available for participants who can create a moderately complex nested structure of image or audio NFTs (not more than 4 levels of nesting). Participants are also asked to devise a mechanism to reorganise the elements (NFTs) of this structure by relocating the nested elements within the nesting tree, and implement a browser page which displays an interactive interface for the restructuring of the nested NFTs and display the changes as they are executed. Read full instructions, rules, prizes, and more here. Good luck!
A Unique Ambassador-Hosted Meetup and Blockchain Education Session in Uganda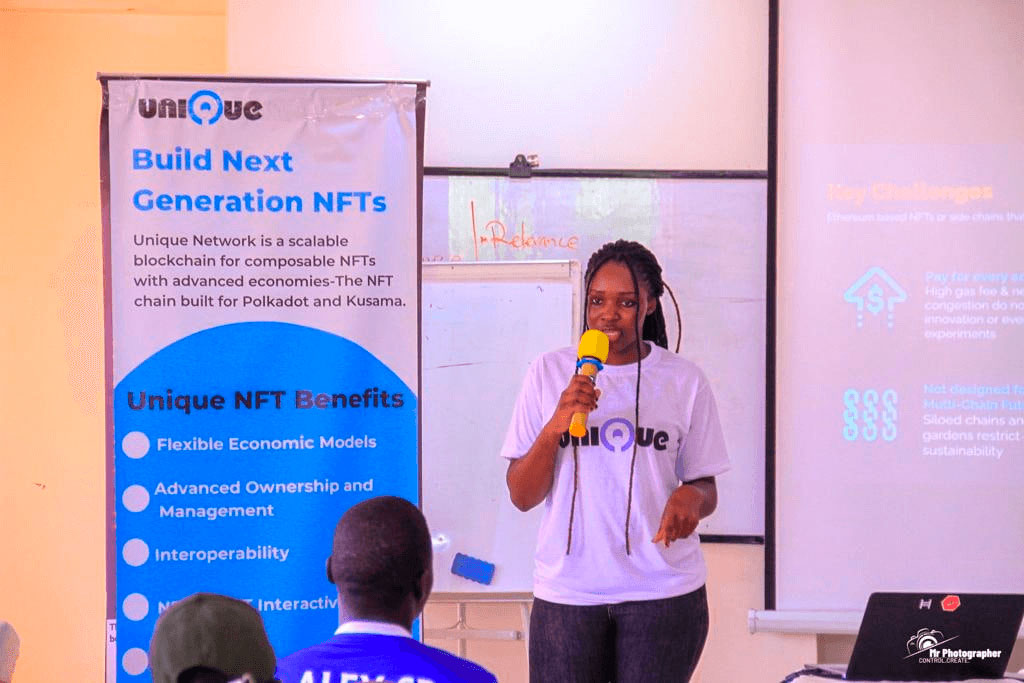 We were so proud to see one of our Unique Ambassadors and DigitalArt4Climate participants, Kamala Immaculate, host a meetup in Uganda where university students from different blockchain communities, faculties and backgrounds got to mingle and learn more from their shared passion of Web3. So cool!
Unique x Sovereign Nature Initiative's Germinator Program + Event!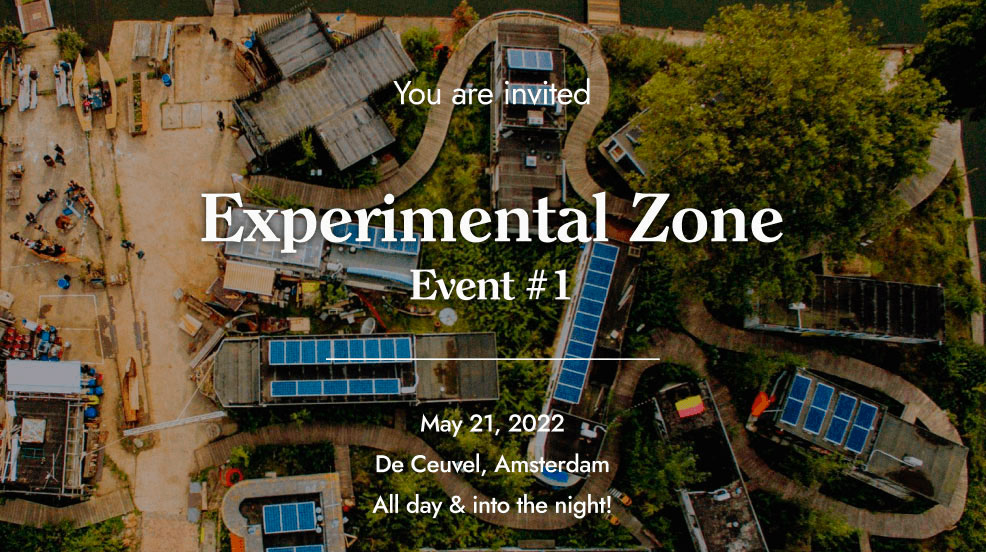 We were excited to support our partners at Sovereign Nature Initiative during their debut Experimental Zone #1 program in Amsterdam last month. On 21st May, at the De Ceuvel park, SNI'S Germinators teams, a selection of participants from the Unique-powered winter Hackathon, joined a group of innovators and artists to showcase and discuss new technologies and approaches for valuing nature using blockchain technology. Check out SNI on Twitter to see some photos and videos from the event.
Additionally, on the sustainability front, our friends and partners at DigitalArt4Cimate were nominated for Best Environmental Initiative at this year's NFT.NYC awards!
MintFest Winners
MintFest, our debut NFT competition and festival for the Quartz community, wrapped last month after a ton of great submissions from the community and beyond! We just announced the winning tokens from the event, which were judged and selected by NFT artist and curator Anna Dart (Exquisite Workers) and Lianna Adams from our partners, the Dream Conduit. Two winners, Substrapunk Swag and Dumb Astronauts, were also selected by the Unique Network team based on their vision of utility to the core community. Check out the blog post to see some of the winning art. Big thanks to everyone who joined us and got creative!
Unique Product Updates
May was a busy month for key updates to our product suite. Updates included a new Unique Marketplace design, a new auction, filter, and trade feature, and new integrations with UniqueScan. We also deployed updates to UniqueMinter, including improved transactional speed, advanced settings, and a Wallet upgrade to allow users to purchase Kusama directly via the RAMP payment gateway.
Thanks for catching up with us!
— Unique Network