Hello, Uniques!
Following July's late month update, we're back on the blog to close out this action-packed summer and what's been an exciting August for our blockchain and community. Thanks everyone for your support this last few months! Read on below.

We Released our Latest Roadmap!
This is a big one! Following the many major milestones of the last year, from our Polkadot crowdloan win to the launch of Quartz and Punks for the People, we've released our latest roadmap with the intention to bring increased clarity and transparency regarding our plans and goals to our community and developer ecosystem.
This roadmap offers a more descriptive look into our progress and plans across three product categories: Blockchain, SDK, and Web tools. Dive into the roadmap here.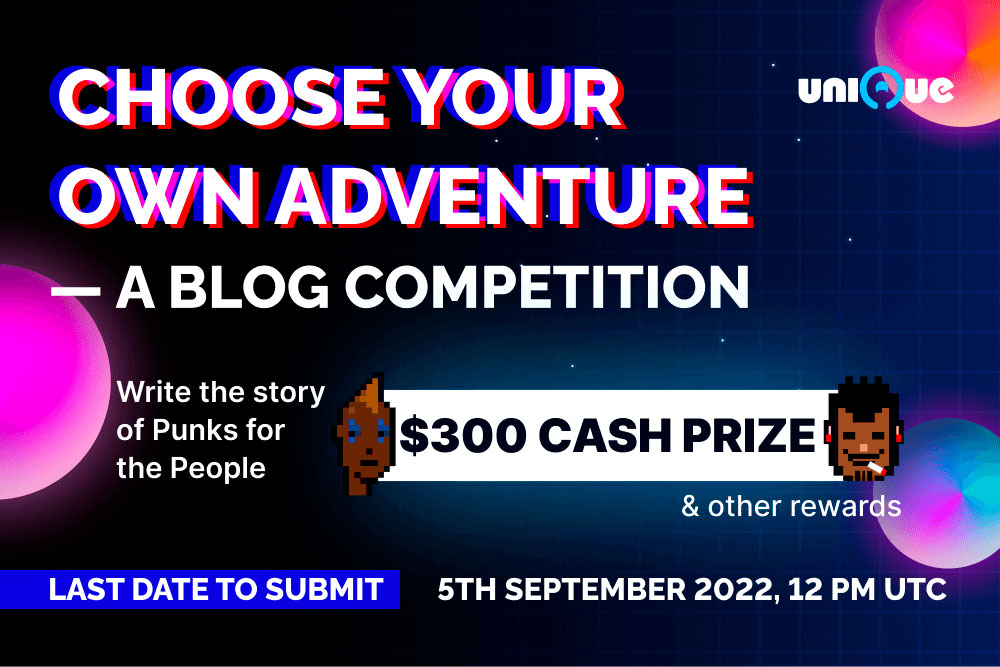 Punks for the People Updates
Last week, voting finally came to a close for the community-owned Substrapunk that Unique purchased for 100KSM and will include in the Punks for the People storyline—Substrapunk #6123! To take this campaign into its next chapter (before community registrants will be able to claim their Cryptopunk & Subtrapunk fractions) we announced another interactive community activation: a blog competition!
In the weeks leading up to when both NFTs are eventually fractionalized through our refungible (RFT) technology, we asked community members to write a short creative story that can help further educate the masses on Unique's advanced NFT capabilities, which act as the core technology to the Punks for the People campaign.
All entries have now been received! Only entries that meet the criteria will be considered for the prize. Thanks to everyone who submitted stories!
Want to learn more about Punks for the People? Read an article in CoinTelegraph about the campaign, and head below for more.
Catch up on Punks for the People:
We bought CryptoPunk #3042 to migrate it to Quartz—and give away fractions for free to our community through the power of refungibility (RFT).
Learn about "Monique" (aka Cryptopunk #3042) and why we are bringing a Punk to Quartz and Polkadot.
Learn about Unique's RFT technology and the need for cross-chain NFTs.
We Held Our Latest Community Call with the Unique Team — and You!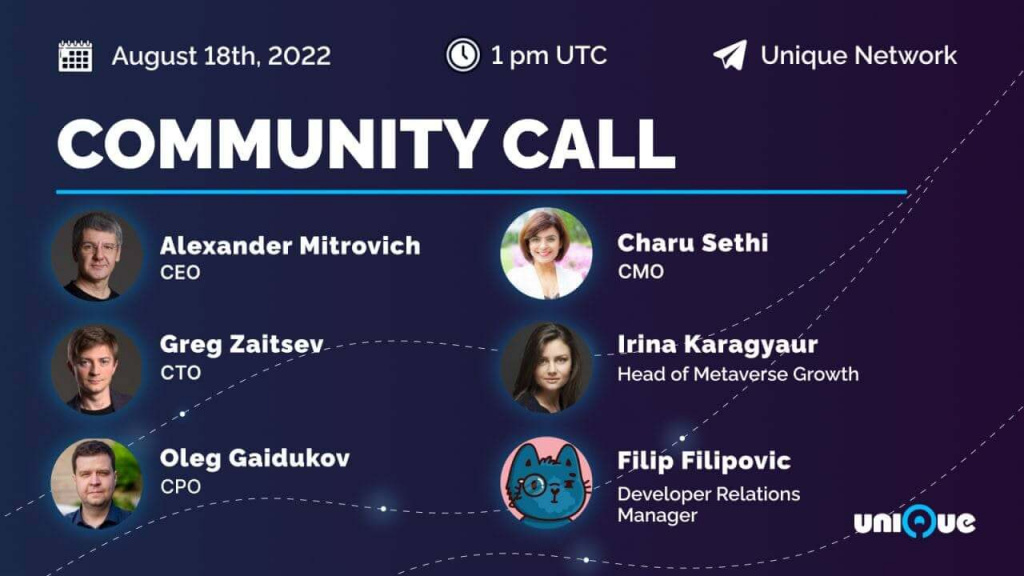 On 18th August, we held our latest Community Call, where we shared key development, marketing and growth updates on Unique Network and our plans for the future with our core team: Alex Mitrovich (CEO), Greg Zaitsev (CTO), Charu Sethi (CMO), Oleg Gaidukov (CPO), Irinia Karagyuar (Head of Metaverse Growth), and Filip Filipovic (Developer Relations Manager).
The call included reflection and vision on our future from Alex, information on core development from Greg, key marketing updates from Charu Sethi, SDK development and developer outreach from Filip, and partnership updates from Irina. We wrapped up the call by answering some questions from the community.
Rewatch the call on YouTube.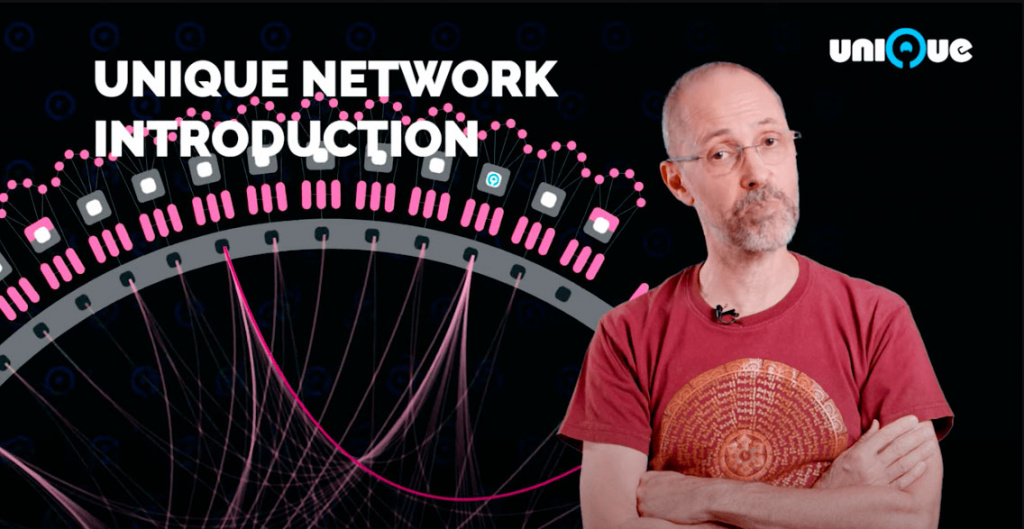 Learn more About Blockchain, NFTs, Polkadot, & Unique in Our New Video Series
Our very own blockchain extraordinaire and Developer Relations Manager Filip Filipovic kicked off a new educational video series on our YouTube! Episode one visits the basic concepts of blockchain tech, Polkadot, and an introduction to Unique's advanced concepts related to NFT applications like sponsoring, nesting, bundling, and refungibility. Watch video #1 on YouTube.
Rewatch a Twitter Spaces on Unlocking Mass Adoption in NFTs
On 29th August, we joined a Twitter Spaces with the team from Autonomy Network, a leading multi-chain smart contract automation protocol, to discuss NFT utility and the key(s) to mass adoption. ICYMI (or want to revisit), listen here!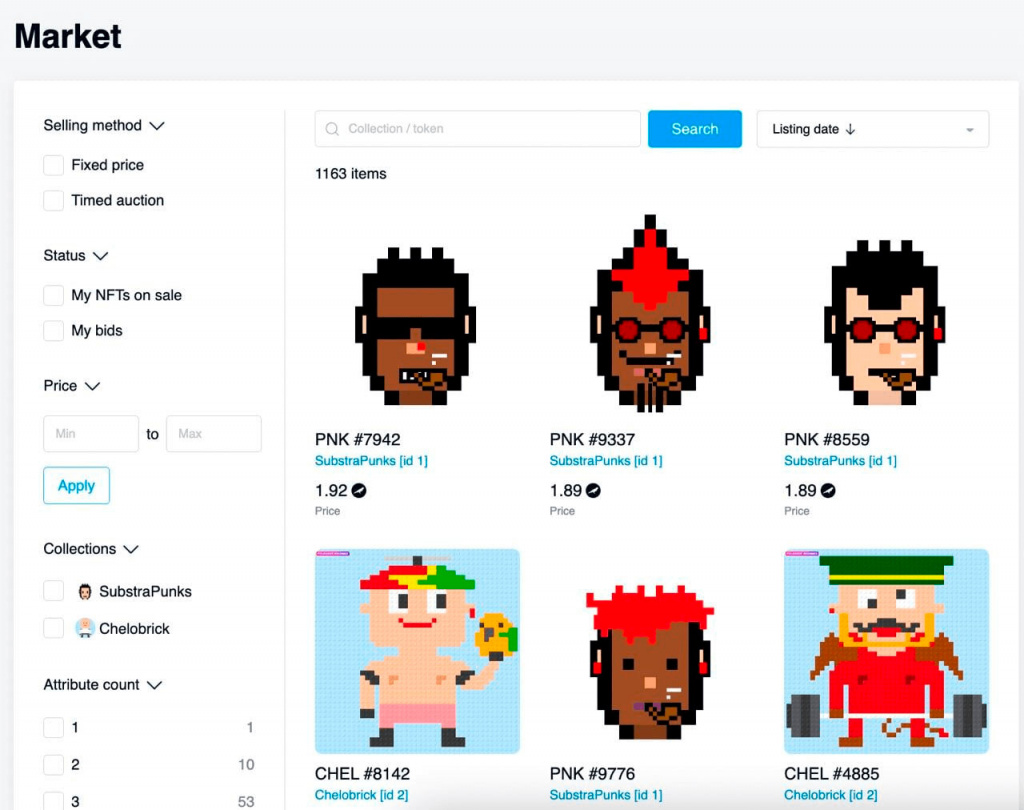 New Marketplace Updates Are on the Way!
We shared a sneak peek into some of the new marketplace enhancements that we are rolling out at the moment on the Unique Network marketplace, unqnft.io. Here's what is coming up (and already live).
SDK Integration
Video NFTs (available soon)
Search Filters (2 new categories added)
Trades Section Improvement — Display auctions & prices without commissions
That's it for now! Stay connected across our channels, and we'll see you soon.
— Unique Network